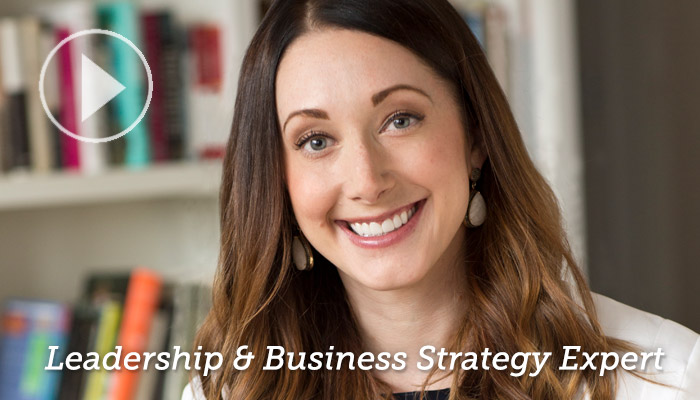 Organizational psychologist, researcher and New York Times best-selling author
Author of Bankable Leadership and Insight
Huffington Post and Entrepreneur Magazine contributor; has been featured in The New York Times, Forbes, Inc. Magazine, CNN, and many more
Watch Tasha's TEDxMileHigh talk: Learning to be awesome at anything you do, including being a leader
PhD in Industrial-Organizational Psychology and serves on the part time faculty at the Center for Creative Leadership
Named a Leader to Watch by the American Management Association alongside Patrick Lencioni, Ram Charan and Chip Heath
Named a Top 100 Thought Leader in Trustworthy Business 2014 alongside Franklin Covey, Jim Kouzes, and Bill George
Partial client list includes Walmart, T-Mobile, KPMG, Western Union, CH2M HILL, Hospital Corporation of America (HCA), Centura Health, Newmont Mining and DCP Midstream
Insight:
The Power of Self-Awareness to Succeed
in an Increasingly Delusional World
Do you know who you really are? Do you ever wonder how other people really see you?
Self-awareness is the meta-skill of the 21st century: people who know themselves and
how others see them are more successful, have better relationships, and are more
respected and effective leaders. There's just one problem: studies show that we are
terrible judges of our own performance and abilities—from our leadership skills to our
driving prowess to our school and work performance.
Drawing on research with thousands of people, hundreds of academic studies, and 15
years of working with Fortune 500 clients, New York Times best-selling author and
organizational psychologist Dr. Tasha Eurich will reveal why we don't know ourselves as well as we think, and more importantly, what to do about it.
In this hard-hitting but humorous talk based on her latest book, Insight, audiences will
discover:
1. The surprising myths and unseen obstacles to self-awareness.
2. What practices truly increase self-awareness.
3. A few battle-tested tools to improve their work performance, leadership skills,
interpersonal relationships and more.
Dr. Tasha Eurich Keynote Insight.PDF
Bankable Leadership:
Happy People, Bottom-Line Results and the Power to Deliver Both
In today's competitive business environment, great leadership is as difficult as it is
important: good leaders create economic value, and poor leaders can sink companies.
Even though research tells us that effective leaders balance people and results, this
complicated balancing act is easier said than done. Whether they know it or not, most
leaders tend to prioritize one over the other, but this imbalance drastically limits their
success.
In this entertaining and enlightening keynote based on her New York Times best-selling
book, Dr. Eurich will help you master this balance. Built on decades of research and the
transformation of real leaders, her fresh, practical approach can help almost anyone
become a Bankable Leader, producing powerful results and creating an environment
where employees are productive and engaged.
Audiences will leave with:
1. An understanding of their personal preferences as a leader.
2. A process to become more bankable.
3. A few actions to start improving immediately.
Dr. Tasha Eurich Keynote Bankable Leadership PDF
Leading Successful Change in an Ever-Changing World
Winston Churchill once said, "To improve is to change, and to be perfect is to change
often." Unfortunately, business leaders who are struggling to keep up with the pace of
change often feel far from perfect. They know (and researchers agree) that their
approach to change can either create an exciting new reality or doom the effort
completely.
In this enlightening and actionable talk, New York Times best-selling author Dr. Tasha
Eurich reveals the leadership behaviors to successfully lead change in our ever-changing
world. Through counter-intuitive research findings and the stories of real leaders, audiences will learn how Bankable Leaders successfully drive lasting change.
They won't just leave with a few new tools and approaches, but a newfound sense of
confidence to make change happen.
Audiences will leave with:
1. An understanding of the behaviors of successful change leadership.
2. An understanding of their personal preferences around leading change.
3. A step-by-step process to successfully implement successful change.
Dr. Tasha Eurich Keynote Change.PDF
Becoming a Generational Genius:
Why most Generational Problems are Leadership Problems in Disguise
For centuries, older generations have been lamenting the foibles of younger generations.
And for many business leaders, generational conflict isn't just pervasive—it seems
downright inescapable. For Baby Boomers and Gen Xers, the surge of Millennials in the
workforce has left them perplexed and vexed, while Millennials feel frustrated and
misunderstood.
In this provocative keynote based on her own original research, New York Times bestselling
author (and proud Millennial) Dr. Tasha Eurich reveals why most generational
problems are actually leadership problems in disguise. Audiences will learn the myths and
realities of generational differences, what the real problems are, and how effective
leadership can cure most generational ailments.
Audiences will leave with:
1. The knowledge to differentiate between generational hype and reality.
2. A clear understanding of their own generational stereotypes.
3. Actionable tips to improve generational harmony.
Dr. Tasha Eurich Keynote Generations.PDF
Below are some of Tasha's additional topics and please feel free to contact us for a program description:

· From Indifferent to Involved: How Bankable Leaders Boost Employee Engagement
· Peak Performance: The Scientific Prescription for Breakthrough Professional Success
· Bankable Leadership Strategy: The Secret Weapon to Accelerating Business Success
· Bankable Leadership for Technical Leaders: Happy People, Technical Excellence and the Power to Deliver Both
· Bankable Leadership for Healthcare Leaders: Happy Clinicians, Quality Outcomes, and the Power to Deliver Both
"Our team was simply blown away by Tasha's incredible presentation style and content, combined with an energetic delivery and a passion that is truly rare. We were so happy with her contributions, in fact, that we've invited her back to do our opening keynote for the third year in a row! She is our new 'rock star.'"
T-Mobile
"Tasha has a message that transforms leaders and organizations. Not only is she a charismatic and enthusiastic speaker, she creates an interactive, participative environment that creates a better platform for learning. We've used her approach with our staff and clients, and we couldn't be happier we did—it's been very informative and has led to positive change."
CoBiz Financial
"Tasha was one of the best speakers from our entire year-long leadership development program—it felt like we were watching a live TED talk, and the content she provided was both relevant and timely, with tons of practical take-aways."
Polycom
"Tasha was excellent and her energy kept the event moving for 90 solid minutes! The entire auditorium was fully engaged, the information was relevant [with] real solid takeaways. Tasha was able to really connect with our associates because she took time ahead to the event to understand our business and our culture."
Walmart
"Tasha was a pleasure to work with and her presentation was the perfect combination of humor, insight, and thoughtful, compelling research."
Greater Washington Board of Trade