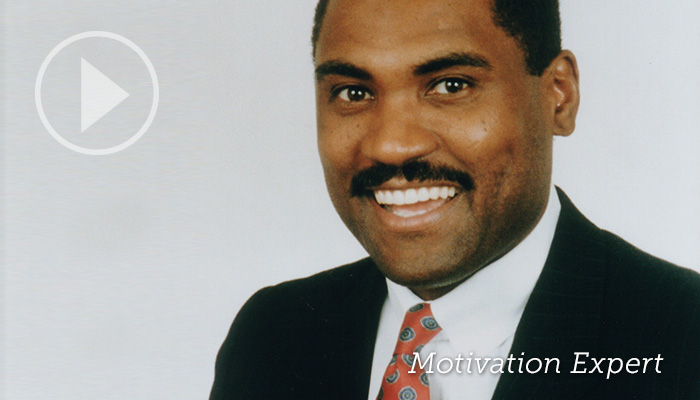 20 years as corporate sales & marketing executive
Licensed alcohol & drug counselor at Univ. of Minnesota Medical Center
Successful real estate entrepreneur & restaurant franchise owner
Motivational coach for Minnesota Vikings NFL team
Author of Where There's a Will, There's a Way and Get off Your Assets
Member of Speaker Hall of Fame and Certified Speaking Professional
Cultivating Resilience: Expanding Emotional Availability & Boundaries
In a world filled with fear and uncertainty, it's more important than ever for people to become empowered to make a positive impact in all areas of their lives, whether it's adding value in their work, community, or family. Cultivating resilience requires that people are able to bounce back from challenges and even failure, without losing their courage or enthusiasm. The past, which can often encompass shame and guilt, prevents people from going after the things that will bring them the greatest amount of joy and fulfillment. Resilience is about successfully dealing with the challenges and changes that life will certainly bring, and simultaneously addressing physical, mental, and spiritual roadblocks.
Learning Objectives:
Examine shame, guilt, anger and forgiveness to maximize our own and others' potential
Recognize where core beliefs come from, and how they affect our self-esteem and outlook
Uncover where thoughts, emotions, and behavior come from and how we can best manage them
Identify core values and prioritize them for a stronger sense of purpose
Develop clarity to increase the quality of our lives and swiftly transition through crisis or trauma
Explore why our automatic conditioning for "Good, Better, Best!" can be dangerous to emotional wellbeing
Best Audiences: Healthcare, mental health, counselors, therapists, coaches, association members, general public
Leading Through Times of Change: Creating the Right Environment for your Team to Succeed
The best way to secure success in the future is to create it. A burning platform develops when an organization faces major decisions, in which the cost of remaining status quo can be detrimental to the very core of the business. Change is accelerating exponentially, requiring new models of thinking to capitalize from the volume, speed, and complexity of change in today's fast paced world. The emotional state of people plays a critical role during the process of change and, when properly managed, organizations can make quantum leaps in growth to become masters of change, rather than victims of circumstance. A real leader builds nothing alone, they develop an organization and the organization builds the business!
Learning Objectives:
Identify the two reasons why change often fails and why Emotional Availability is so critical
Examine the eight steps to successful change management
Strategize ways to foster a culture of engagement that enables change and sustainable contribution
Grasp the importance of intentional and well-planned communication
Recognize the four types of leadership and why each is critical to your organization's success
Understand the difference between Leadership vs. Management and Change vs. Transformation, and the roles they play in your organization
Best Audiences: Managers, executives, leaders, presidents, business owners, community organizers, board members, and anyone interested in leadership development
Where There's a Will, There's a Way: Succeeding in the Face of Turbulent Times
It's been proven throughout history that people can do the most remarkable things, if they have the right motivation. The first key is to understand what factors really inspire them to perform at their best. Secondly, their purpose must be clearly defined and they must learn the skills necessary to consistently raise their standard of performance while achieving their goals. Lastly, they must develop their will power and create an atmosphere of personal accountability necessary to perform at their optimum level.
Learning Objectives:
Reignite your purpose and identify ways to consistently raise your standard of performance
Overcome fear and help people program themselves for success through the process of CCM
Set clear measureable goals and objectives that empower you and others for success
Demonstrate to others how to develop their own uniqueness and increase their personal value
Understand why benign neglect is a killer of productivity and leads to disaster
Review the six most important questions in life
Best Audiences: general public, leaders, employees at any level, association members
The Challenge of Change: Tools for Transformational Thinking
Successfully leading anyone through change, including yourself, involves breaking the cycle of complacency and comfort. One must also develop the characteristics that allow you to remain on the cutting edge and become a benchmark of performance, whether as an individual or organization as a whole. This requires eliminating old practices that are no longer effective and developing new innovative approaches.
Learning Objectives:
Understand why the transference of negative emotions happens without awareness
Discover ways to eliminate the "Hamster Wheel Effect"
Develop Emotional Availability to builder deeper and stronger relationships
The critical roles of Self -Management and Transparency
Understand the five drivers of change and use them advantageously
How to utilize the right process of Feedback for powerful results
Best Audiences: general public, healthcare, corporate, and association members
"This being our first member luncheon of the year, we wanted to find a dynamic and motivating speaker that would entertain and captivate our audience. And Mr. Impact, you ABSOLUTELY fit that bill. Your speech was entertaining and inspiring and presented with spirit and passion. We have received nothing but positive comments from our members, so I would say that your presentation absolutely made an impact that will not soon be forgotten."
Houston Automobile Dealers Association
"Desi's specific message to our 2007 Minnesota Vikings team is far and away the best I've heard in my 30 years of coaching! He has a compelling life story which he's able to make come to life as he builds it around team, family, values and goals. His delivery had 61 professional athletes and coaches (a tough crowd) riveted. The greatest part of his talk was relating to the group with interaction and research that he only could have known by doing an extraordinary amount of detailed homework. Desi pulled a group of young, rich guys with big egos together with a unified message of how to live their day to day lives 'with impact.' We will attempt to have Desi as an integral part of our future at the Minnesota Vikings for as long as we can retain his services. SIMPLY THE BEST!" 
Minnesota Vikings

"I just wanted to tell you what a pleasure it was to meet you last week and to have you close our Future Connect Conference on such a high note. You did a great job and people loved your presentation! I hope we have the opportunity to work together again. And based on the people clamoring around you afterwards, I expect you'll be getting some repeat business in the supermarket industry! Desi, again it was just a pleasure to work with you and I hope to see you when I'm in Minneapolis, AND to work with you again sometime! I'd be happy to serve as a reference should you need it."
Food Marketing Institute
"Thank you for delivering a spectacular Closing Keynote presentation at the Houston HR Leadership Summit. The responses have been overwhelmingly great! Your ability to engage the audience and keep their attention for the entire time speaks louder than words. I kept my eye on the audience – they were spell-bound with smiles on their faces. Your personality, passion, humor, lessons and coaching was certainly refreshing during these times in which we're all experiencing. Your message integrated seamlessly with the skills and the experience of the audience."
Houston HR Leadership Summit
"From our initial meeting, I was aware of Desi's authenticity and quickly learned his life's passions. He shared personal and inspiring examples that were real and tangible, and he took the time to learn as much as he could about our business and presentation goals. Whenever he had questions or suggestions prior to the Summit event, he didn't hesitate to reach out and contact us. Desi's delivery at the Leadership Summit was exceptional and nothing short of entertaining. He utilized props, video clips, humor, music and pictures to engage the audience in his powerful performance. His stories and learned lessons were practical ideas and things that the audience could relate to. Desi demonstrated how to inspire greatness within oneself and with others and also shared how to positively manage change. I highly recommend Desi and believe he exhibits many of the qualities that are essential to delivering powerful presentations."
Wells Fargo & Company