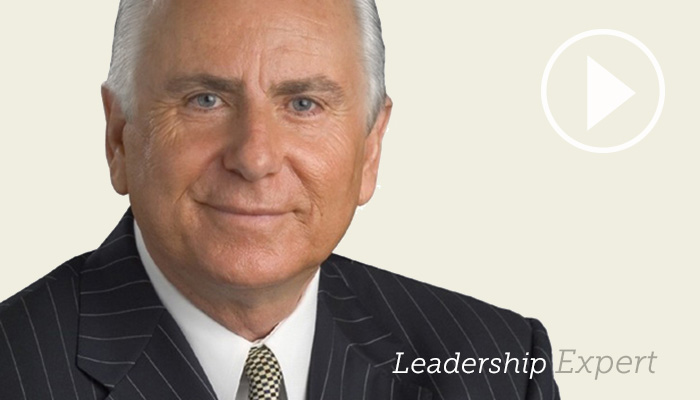 President of High Point University
Click Here to see the mega transformation HPU is experiencing under Nido's leadership
Chairman of the Board of Great Harvest Bread Company
Member of Board of Directors for BB&T Bank, La-Z-Boy Furniture and Dots Stores
Author of several books, including Stairway to Success, How To Be a Great Communicator and How To Get Anything You Want
Recipient of Cavett Award & Ellis Island Medal of Honor
Member of Speaker Hall of Fame, Speakers Roundtable, Past President of National Speakers Association & Certified Speaking Professional
Leadership
Transforming and Re-culturing In Challenging Times
In six short years, Dr. Qubein led High Point University through a massive transformation that skyrocketed enrollment from 1,450 to 4,100 students, increased the number of faculty from 108 to 260, and expanded the campus from 92 to 310 acres – all in the midst of the worst economic disruption in the last half century. The university invested $700 million in academics (including the founding of three new schools), student life (47 new buildings), scholarships, and athletics. How did they do it? President Qubein insists it's all about defining a clear vision, planning a solid strategy, employing practical systems, and focusing on consistent execution. In this keynote address, he'll outline the fundamentals that anyone can use to travel the journey from success to significance, to inspire a team towards extraordinary performance, and to render outstanding value. Come to listen and learn from a national leader with a moving life story.
Strategy/Attitude
From Success to Significance
Out of adversity emerges abundance. Difficult times often are filled with opportunities. Dr. Nido Qubein came to the United States as a teenager with little knowledge of English and only $50 in his pocket, yet ended up a mega-success story. Today, he is president of a leading university, chairman of a national retail company, and a director of two New York Stock Exchange corporations. He will share his own story, and his ideas and strategies for succeeding through even turbulent times. This dynamic, authentic, entertaining speaker delivers a powerful, inspiring message on finding focus, balance and meaning in business, and in life. You'll leave this presentation entertained, and inspired to be impactfully innovative.
Management
Achieving Peak Performance
This presentation will show you how to prepare your employees for high productivity and your company for maximum profitability. Learn how to grow a well-trained, educated and motivated team. Dr. Nido Qubein makes an important point: Teaching people skills without giving them a vision for a better future—a vision based on common values—is only training. He goes beyond dictionary definitions to show that yesterday's thinking looks at the tasks people perform today and asks "How can we train our future employees to do these things?" Tomorrow's thinking looks at the kind of people needed to execute corporate strategy and finds ways to educate employees to become those kind of people.
Sales
How To Sell, Serve and Succeed
To sell effectively in today's ever-changing, competitive world, one must master sales skills and behavioral knowledge. Dr. Nido Qubein teaches both with humor and audience involvement. He focuses on the Law of Identification (when something becomes personal it becomes important; treat every customer as if you're about to lose them) and teaches participants to ask penetrating questions (how must this person feel first so that this person will buy from us?). Dr. Nido Qubein emphasizes: Prospects don't want to buy your product; they want to buy the product of your product. Remember: Your service and product must be better than your competitors and your customer must readily acknowledge that.
Positioning
If I wanted to Buy What You Sell, Would I Buy It From You?
Why should people do business with you? How easily can someone else imitate what you do? Do your customers think of you first? Dr. Nido Qubein shares dynamic principles for personal and corporate achievement. It doesn't matter how much you know or what you can do. What matters is what your customers and colleagues believe and perceive you can do for them. Do they understand and value what you are offering? Your positioning reflects other people's confidence in your ability to do whatever you do with professional competence and expertise-how much they trust you to meet their needs. Your positioning is the way people feel about you and your work; it's about the way you make them feel when doing business with you. Dr. Nido Qubein shows your audience how to "position" for maximum results using a practical approach and a professional strategy.
Communication
Communicate Like a Pro
Communicating effectively with people, inside your company and beyond, is a minimum-requirement skill in our ever-changing global marketplace. This presentation is designed to help your audience develop the communication skills required and to wield them with power and effectiveness. They'll learn not only the basics, but many of the finer points Dr. Nido Qubein has picked up during a long and successful career as a professional speaker, author, and advisor to top executives and to successful companies, including specific strategies used to "connect" for persuasion and results. To date he has written a dozen books, delivered thousands of speeches, and showed millions the art of effective communication. Entertaining and educational. An audience favorite!
"Extraordinary! That's how I describe your outstanding presentation to our sales associates and staff at our Berkshire Hathaway HomeServices celebration event. Through the years I have had the good fortune to hear many speakers, including both former Presidents Bush, General Norman Schwarzkopf and former Secretary of State Colin Powell. You are without a doubt the best speaker I have ever witnessed. The moment you stepped onto the stage you commanded the room and you captured the hearts of our audience. Your remarks were perfect for the occasion."
Prudential Carolinas Realty/Berkshire Hathaway
"Nido has mobilized our team members to aspire to act in an uncommonly extraordinary fashion to differentiate ourselves in an industry where doing so has a favorable impact on our customers. When service and relationships distinguish Benco as a value added dental distributor, Nido's message heightens our awareness that it is important to provide a remarkable experience as we uniquely deliver value smile after smile. Team members commented that Nido was the best speaker we have ever had. He did a fantastic job in personalizing his presentation as if he prepared it specifically for Benco. The standing ovation says it all."
Benco Dental
"Nido's program was perfect and was exactly the type of program we look for to kick off our conference. It included just the right amount of serious message, humor and motivation. Nido was terrific and really made an impact on our minds and our hearts! His message is thought-provoking and will inspire all that hear him speak."
Mechanical Service Contractors of America
"Nido did an amazing job and no one moved during his entire presentation. He received a standing ovation and I feel sure our attendees took away valuable information and were motivated to bring new ideas to their businesses. Nido is the consummate professional and a pleasure to work with and I am so glad we were able to share him with our attendees this year!"
North Carolina Association of Realtors

"Nido Qubein was universally dynamic, and the audience was riveted to his every word including his words of wisdom - all delivered with a punch of humor that kept us all laughing. I could hardly control my laughter over his rich, but common sense insight. He received a standing ovation, and I have told my children all about High Point University."
Advanced Equities Financial Corporation