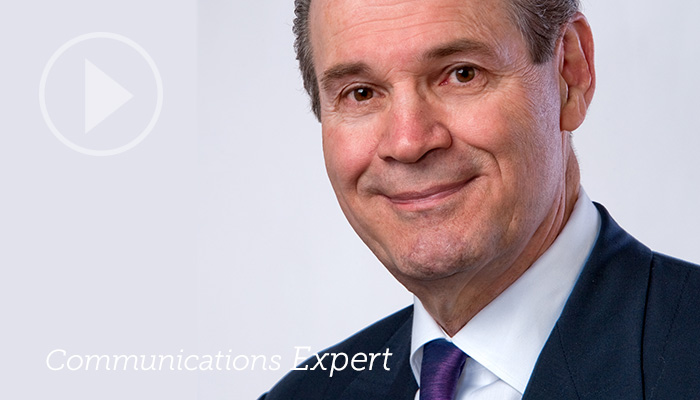 CEO of Assessments 24×7 LLC
Author of 29 books, including The NEW Art of Managing People, The Platinum Rule, The Platinum Rule for DISC Sales Mastery
Co-author of People Smarts, Room Full of Referrals & Communicating at Work
Ph.D. in Marketing & Former Graduate Professor of Marketing
Awards & Honors: NSA Speaker Hall of Fame, Certified Speaking Professional, Legends of the Speaking Profession, Top Sales World Sales Hall of Fame, Top 50 Sales & Marketing Influencers, #1 World's Top Communication Guru & Top 5 Sales/Marketing/Customer Service Speakers
 Recognized by Meetings & Conventions Magazine as "one of America's most electrifying speakers"
Communication Skills
The Platinum Rule
Relationship Strategies for Building Customer and Employee Loyalty. Most of us never figure people out. We just ricochet through life, getting along with some people and dealing as little as possible with others because they're so different from us. In this HIGHLY entertaining and insightful program, Tony Alessandra shows you how to practice The Platinum Rule: "Do unto others as THEY would like done unto THEM!" Once you understand and master The Platinum Rule, you'll be able to build bridges to people of any style in any business or personal situation. The Platinum Rule content is practical... accurate... and immediately useable. Here's what you'll learn:
How to spot the clues that help you "read" other people and accurately determine their behavioral style.
What makes people tick, their strengths and weaknesses, likes and dislikes.
How to practice adaptability-changing your strategy and/or approach based on the situation or the person whom you're dealing with.
How to Develop Your Charisma as a Leader
What impact could you have on your employees or colleagues if you decided to unleash your TRUE charisma? How would it feel to be in command of such influence? Can you imagine just how much this would enhance your leadership influence and other areas of your life? As an applied behavioral scientist and human relationships expert, Dr. Tony Alessandra has spent his career studying the different ways people interact with each other. His research (in his Charisma book) revealed several specific qualities charismatic people demonstrate. These "magical" qualities are present in everyone to varying degrees. The people we think have a lot of charisma have just developed their qualities to a higher level than most. In this program, Dr. Alessandra uses his research to create a simple, yet powerful, system to help you strengthen your charisma and become a more effective leader.
Customer Loyalty
How to Get and Keep Customers... For Life
How to Get and Keep Customers... For Life. Turn your customers into business apostles who "preach the gospel" according to your company. Dr. Alessandra discusses the importance of a customer-driven focus including key insights for creating customer intimacy, customer retention, and customer satisfaction. In this dynamic program, he reveals strategies for turning moments of misery into moments of magic for your customers and shows how everyone in your organization can increase customer loyalty by:
Building value for the customer
Differentiating your company, products, and sales reps from the competition
Cross-selling a range of products and services to both increase profitability and customer retention
Increasing your internal customer responsiveness and external customer satisfaction
Creating an emotional attachment with your customers
Sales
Collaborative Selling
How to Gain the Competitive Advantage in Selling. Selling today has evolved from a transactional, one-shot sale mentality to building lifetime customer relationships; from persuading and telling to problem solving and helping; from low-price selling to value-added selling. In this interactive session, Tony shows your sales and service reps how to become a solution consultant by focusing more on studying customer needs and assuring customer satisfaction than on pitching product features. Some of the guiding philosophies of this program include:
Prescription before diagnosis is malpractice
People don't buy because they're made to understand, they buy because they feel understood
Professionals are defined not by the business they're in, but by the way they're in business
When two people want to do business together, they won't let the details stand in the way
The sale begins when the customer says... Yes
"Your presentation was the perfect complement to the rest of the program and I have continued to receive positive feedback from everyone from our housekeepers to physicians and retired volunteers! The regional visitors to our program were also very impressed by your talk, and they knew already that your message really resonated with so many of our team. You would be so gratified by the number of stories we have additionally been receiving from folks 'going the extra inch' and 'turning misery into magic.'"
Orange County, Kaiser-Permanente
"Tony Alessandra's talk exceeded our expectations. He worked with our team to understand our company's business objectives and business dynamics and his message was right on target. Tony skillfully taught our reps how to identify customer types and also drove home the importance of taking care of our customers and how it benefits sales reps and our company."
CardioDynamics - The ICG Company
"I look back at my first introduction to your methods and not only did it save my sales career, it helped build the most successful privately owned residential alarm company in the United States. I always used what you taught me even after I sold that company and did construction and development work for ten years. When the economy took a turn for the worse in 1990 and 1991, I decided to start selling telecommunication equipment and the first thing I did was bring you back in to my life and introduce you to my sales team. Tony, the impact you had on them and the industry was also remarkable. We went from $700,000 to $18,000,000 in six years and started the company that I am now planning my succession with. We have 110 companies that you have lectured to, all of which have read and learned from your teachings. TAG National has made some remarkable changes in this industry and your methods have had a major impact on our members. I just wanted to thank you for being a part of my life and let you know when I am asked what or who has had the most significant impact on my life and success, I always say you."
TAG National
"Tony's program was a tremendous success at our event. I received many great comments on his presentation. What we particularly liked about Tony, was the value of his content for our audience. Most were able to take away information that they can put to practice immediately in their sales conversations. He was both informative and entertaining in his presentation. We would highly recommend Tony to any organization looking for a speaker that would be well received, entertaining, and interesting for their sales team."
Herff Jones Photography
"Dr. Alessandra's presentation was entertaining and the messages powerful. He brought to life the concept of "Moments of Magic" for our management team. The group was delighted by the presentation and left the conference eager to apply the concepts and learning's. Overall the feedback from participants has been extremely positive. When doing a wrap up exercise many noted that the biggest surprise for them and/or biggest delight for them was Dr. Alessandra's presentation. The messages and delivery were powerful and made a very strong impact on our team."
Aviva Canada Inc.