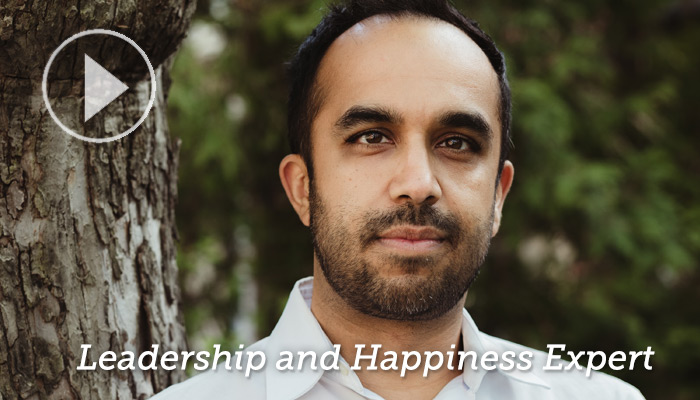 Author of 5 New York Times and #1 International bestsellers which have sold millions of copies including: The Book of Awesome, based on his 50-million hit, award-winning blog, and The Happiness Equation, an accessible research-based guide to developing happiness
TED Talk – "The 3 A's of Awesome" ranked as one of the most inspiring of all time, with over 2.7 million views
Over a decade in senior roles at Walmart in charge of CEO development, executive development, and as Director of Leadership Development until 2016
Has been featured on CNN, BBC, The Today Show, The Early Show, The Oprah Winfrey Network, Harvard Business Review, Fast Company, Fortune and Forbes
Client list includes: Google, Audi, General Electric, Abbott, American Express, Samsung, CitiBank, Accenture, Kraft, Viacom and Chubb
More about Neil: https://globalhappiness.org
Serves as Director for The Institute for Global Happiness
Earned an MBA from Harvard Business School
Happier People, Happier Organizations
The strongest companies in the world have the happiest people working at them. Coincidence? No. In this groundbreaking and flagship talk, Neil reveals their secrets to audiences, leaving them with inspiring, put-it-in-your-pocket models to build support networks, manage energy and stress, and create lasting happiness. Through researching top leaders at Harvard, developing leaders inside Fortune 100 companies, and working with Fortune 500 clients, Pasricha developed unique frameworks to create happiness in individuals and drive engagement and high-performance results inside organizations.
The 3 A's of Awesome
Based on the endlessly popular TED Talk, this is the 3 A's of Awesome customized to a workplace, government or school setting, and enriched with interactive exercises, explanatory videos and a detailed Q&A. The talk uses business case studies and real-life examples to leave your group with key takeaways that drive employee engagement and happiness. With heartfelt storytelling, breakthrough research and lots of laughs, it's no wonder the 3 A's of Awesome is Pasricha's most popular talk.
The Secret To Never Being Too Busy Again
What's the biggest complaint in the workplace? I'm too busy. We're too busy. There's not enough time. And there's too much to do. But regardless of the stress and demands put on us at work, there are three simple rules you can implement tomorrow to create space in your days. In this fast-paced and resource rich talk, Neil uses his trademark Sharpie scribbles to share 1) How to make every decision at twice the speed, 2) The counterintuitive way to have more time, and 3) How to add an hour to your day with only one small change.
"I absolutely loved working with Neil and he gave an outstanding keynote. He was such a pleasure to work with and we appreciate all the extra effort he put into getting to know Momenta. What an incredible person! I would highly recommend him to other companies."
- Momenta Pharmaceuticals
"Neil is a rock star! He visited the Googleplex and you could hear a pin drop while he was speaking. Everybody loved his models for living happier lives. Many people commented that he was the best speaker we have had in some time!" - Google
"Neil joined the Audi Executive Team across the United States and his happiness lessons were the highlight of the show, engaging dealer associates, and invigorating the audience. He is always on point, thought-provoking, and receives near-perfect ratings. Listen to him!" - Audi
"Neil Pasricha was the highlight of the day. From my perspective, the highlight of the year at Microsoft! What a genuine, authentic, inspiring person. He was AWESOME! He connected with the audience and made our themes come to life in the best possible way." - Microsoft
"Thank you for an outstanding keynote at our Marketing Excellence event and it was such a pleasure to meet you in person. The buzz after you left was how & when we could get you back to share your message with an even broader group. You clearly struck a chord with our audience; it is rare to find a speaker that can ignite such passion and unify the audience on a common theme that transcends generation and function. Please keep writing books.  Yours changed my life." – 3M