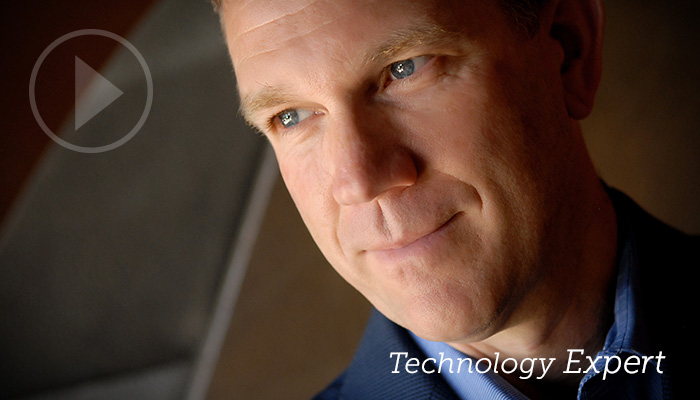 Former CEO of three successful startup companies
Founding Partner of FPOV (Future Point of View)
Author of Did God Create the Internet?, The Velocity Manifesto, Enterprise Social Technology, and Managing with Social Technology
Business Consultant to Fortune 500 corporations, universities & non-profits
Client list includes Cisco, IBM, eBay, The Hartford, Marriott, Chick-fil-A
Clients describe Scott as intensely brilliant, thought-provoking and pragmatic - while at the same time being humble, down-to-earth and incredibly easy to work with.  His specialty is helping organizations leverage innovation, digital tools, and technology trends to grow their businesses.  As Founder/Former CEO of three successful startups and a serial entrepreneur, he puts this knowledge to the test every day in his own ventures and with consulting clients.  Scott focuses on delivering highly customized programs specific to each organization and industry for whom he speaks.  Audience members are blown away by the amount of insightful, useful and actionable content he shares and appreciate the immense take-away value.
INNOVATION / FUTURE TRENDS
Living on the Bleeding Edge: Game Changing Technologies to Dominate Your Industry
Choosing Utopia: Technology, the Future of Humanity, and Our World
CYBERSECURITY
Protecting Ourselves in an Increasingly Connected World
Asset or Threat: What Role Do You Play For Your Organization in Cyberspace?
The Dark Side: Understanding Threats in the Online Battlefield
TECHNOLOGY AND LEADERSHIP
Leading Through Disruption: Survive and Thrive in the Digital Transformation
Leading in Disruption: Building a Digitally Mature Organization
Robots & Machines, Apply Here: Creating the Future of Work
SALES / CUSTOMER EXPERIENCE / BIG DATA
Building a HUMALOGY® Based Customer Experience
Mapping the Customer Journey: Selling in a Hyper-Personalized World
The Blueprint for Your Technology Halo: Harness Data Like the World's Most Successful Companies
Data Intelligence, Not Obesity: Amplify the Power of Data Without Becoming Overwhelmed
Selling in the Age of the Smart Device: Building Unforgettable Customer Experiences
"Scott's presentations far exceeded our objectives--and our expectations were high! The audience absolutely loved his sessions, as evidenced by the more than 150 requests Scott has received for his "Developing Gen Y Members for Life: Technology Required" session with his two children. That session, in particular, was astounding and very eye opening for our customers. Austin and Kristin were very impressive on stage with him. I can't imagine anything Scott could have done to improve on his sessions!
CUNA Mutual Group
"Scott was the highest rated speaker for our Executive Leadership Conference -- with cutting-edge information that took our executives to a place they never imagined. He totally engaged the audience, was meticulously prepared and presented thought-provoking ideas that challenged what we thought we knew. I would highly recommend him for any audience looking for state-of-the-art information technology. He is an exceptional speaker."
International Franchise Association
"Your presentation was exceptionally received by our partners. Many personally told me how insightful and thought provoking your presentation was. Thank you for taking the time to not only present to our partner-group but also taking the time to prepare and personalize the presentation. On behalf of all our partners, we truly appreciate your presentation and insight on technology innovation."
Plante & Moran
"Scott generated a huge amount of buzz at our conference. His 'update' on the impact of internet technologies on business-as-usual had everyone either stunned, stoked, or scared to death! You could feel and see and hear the audience involvement due to the unique interactive presentation techniques he used. He had a crowd of people around him for 30 minutes after his speech was over. And I overheard dozens of people talking about what actions they were going to take because of having their eyes opened by Scott."
Service Management Group
"Scott accomplished in very short order what many others could not ... a sense of urgency and wonder about what will a key driver for our industry - technology and the platforms to engage and connect our membership and attendees. To say that he was a tremendous hit at the Mid-America Conference would miss the whole boat ... he gave us a massive push into doing for ourselves and our stakeholders what is needed to become better meeting professionals."
Meeting Professionals International