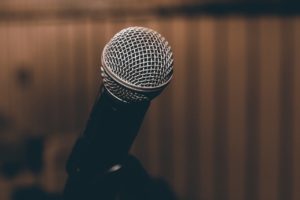 No matter how much we all might try to avoid it or embrace it – it's that time of year again when we can't help but contemplate what we want to do differently in the new year.  Will 2017 be the year you develop a completely new speaking program or revamp an existing topic?  If so, here are five guidelines for creating an impactful program that will earn you rave reviews.
STRONG START: Decide what emotions you want to evoke in the audience in the first 5 minutes.  Do you want them to see you as deep, vulnerable, controversial, or thought provoking?  Or perhaps funny, relatable, uplifting, or likeable?  Whatever you do, make sure it's a strong intentional start that sparks an immediate emotional connection in some way.  One of the best ways to do this is with a personally revealing story and a bit of self-deprecating humor.
THREAD: What are the central overarching themes you will keep going back to throughout your presentation?  For example, overcoming adversity, embracing change, or eliminating self-defeating behavior.  Do all of your stories and examples reinforce or reflect these major themes and make them more memorable or actionable for the audience?  If you have something you really want to include, but it does not relate, consider omitting it.  A few select meaningful stories are better than lots of disparate examples that compel the audience to make sense of what you're saying.  Less complexity, more simplicity.
PACE & FLOW: Create a rough outline and think about how each section will flow.  Move sections around and try different things to see what works best.  Sprinkle your best stories and examples throughout the presentation to keep the audience's attention high.  Change the pace every 7-10 minutes by adding humor, facilitating a brief interactive exercise, asking the audience to move, stand up, write something down, or think about their own personal experiences. Surprise them – keep them guessing and wanting more.
STATS & REFERENCES: Feel free to intersperse relevant statistics, research, stories, examples, interactions from other authors, professors, role models, speakers, studies, etc.  Just be sure to give them credit and reference them appropriately.  Show the audience you have done your homework and are aware of other prevalent theories in your field.  You may be a leading expert in your subject matter, but very few speakers are truly THE expert.  It actually makes you look more intelligent and confident when you cite others' work and arouses audiences' curiosity in the content.
PRACTICE: Do not wing it!  Practice your new program in front of a mirror or record yourself from your computer/phone and watch it.  Repeat. Several times. (Don't worry, no one will ever see this stuff!  And believe me, almost every speaker cringes when they watch their own footage, so you're not alone.)  Try to step outside yourself and evaluate it from an audience member's perspective.  What worked, what didn't?  Force yourself to get out of your comfort zone now, so you will be comfortable on stage.  Be open to a bit of improvisation if it feels right and makes sense, but have a solid blueprint ready to go in advance.
Let us know if you have any other tips or how these worked for you.
Cheers from the SpeakersOffice family for a productive and prosperous 2017!
---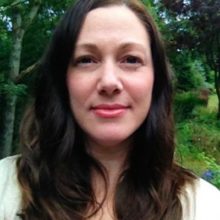 Michele started her career in 1999 at a No. California speakers bureau and joined SpeakersOffice, Inc. as Director of Client Relations in 2005.  She has served on the board of directors for the San Diego Chapters of MPI and ASTD, and received several awards for her volunteer leadership. She is currently Sr. Program Consultant and can be reached at michele@speakersoffice.com.